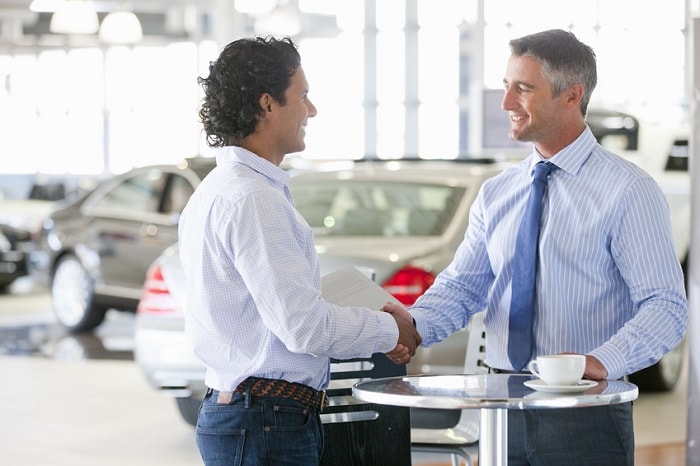 The results are in, and Audi is on top! According to a recent study conducted by Pied Piper Management, Audi salespeople are the best among those at all U.S. car dealerships. We are proud, but cannot say we're surprised. At our Audi dealership near Long Island, Audi of Huntington, we strive to provide drivers not only with the best automobiles, but the best customer service experience as well.
The study consisted of surveys conducted by undercover shoppers across nearly 3,500 dealerships. Salespeople at each dealership were measured against 50 criteria that affect a customer's decision to buy a car. Audi salespeople were found to be most likely to highlight distinguishing features of their vehicles and also the most eager to give customers a walk-around demonstration.
But that's not all. According to the study, Audi dealers were also most likely to ask a customer about their intended use with their new vehicle to best match them with a luxury car that suits their needs. That's the kind of individualized service you'll get at our Audi dealership near Huntington, NY. We're not trying to sell you just any car, but the vehicle that's ideal for your wants and needs. For instance, if you're looking for a sedan with luxury features and a smooth ride, the 2018 Audi A4 might suit you best. If you're interested in a family vehicle, we might suggest the spacious 2018 Audi Q7 SUV.
Our first-rate service extends beyond the showroom, too. If you have a new or pre-owned Audi vehicle that needs repair or service, take it to our Audi service center near Manhasset, and one of our trained technicians will give your Audi car the careful attention it deserves. We also encourage you to contact our dealership with any questions about buying or maintaining your Audi vehicle. And we can guarantee that if you stop by Audi of Huntington, you'll receive premier customer service that's attentive to your needs.