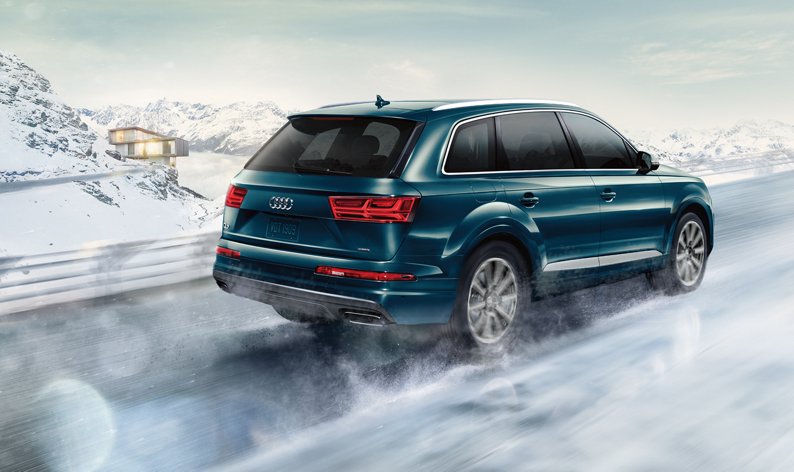 As pretty as winter can be, it's important to exercise extra caution while driving. Snow, ice, slush, and everything in between can create hazardous road conditions for drivers. To assist with your time on the road, our Audi dealers serving Long Island, NY created a list of driving tips for the winter season.
1. Slow down- Snow and ice understandably make the roads slippery. Avoid accelerating and braking too quickly, and drive at or below the speed limit when conditions are adverse, as it takes longer to come to a complete stop.
2. Increase following distance- Dry conditions call for a three to four second following distance. When streets are ridden with snow, you want to increase it to eight to 10 seconds.
3. Accelerate with caution- Icy roads demand careful acceleration. Raise the speed gradually with a firm hold over the gas pedal; it is essential to apply gentle pressure. If your car seems to lose control, stop the acceleration and allow it to regain traction with the road.
3. Control your brakes- Brake carefully and sooner than intended. Try to avoid last-minute, abrupt braking at all costs. Utilize threshold braking if needed.
In addition to practicing safe driving, we recommend bringing your vehicle in to our Audi service center near Manhasset, NY for winter maintenance. Our expert technicians are happy to inspect your tires, check fluid levels, test the battery, and more, to ensure your Audi Q5 or Audi A6 is all set to take on wintry conditions.
Winters can get rough here in New York, and we want to ensure you experience a safe and fun holiday season. To learn more winter driving tips or to schedule an appointment for maintenance, contact us at Audi of Huntington today! We look forward to working with you soon.