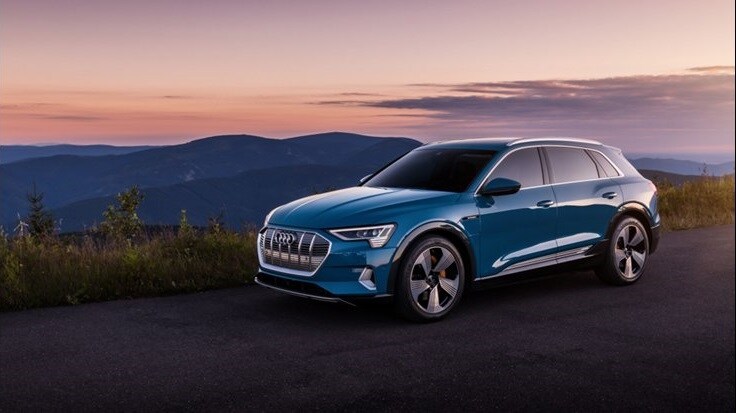 We're thrilled to inform you that an all-new Audi SUV will start arriving at our dealership next month: the 2019 Audi e-tron. This vehicle is the first fully electric automobile that Audi has ever produced. People who pre-ordered the Audi e-tron will soon know what it's like to ride in the lap of luxury in a rechargeable SUV. If you didn't pre-order one, you can still test drive the 2019 Audi e-tron, as demo models will be available at Audi dealerships throughout the nation.
With the new Audi e-tron being delivered to Audi dealerships in May, 2019, it's only fitting that the automaker behind the innovative SUV launched a commercial that's intended to change consumer perception about electric vehicles. As your trusted Audi dealers serving Manhasset, NY and nearby areas, we encourage you to keep an eye out for the commercial titled, "Not for You." You should also seek out the associated online educational video called, "Range Tranquility."
"As part of our commitment to electrification, we've recognized the need for more consumer education on what it really means to 'go electric'," said Loren Angelo, vice president of Marketing, Audi of America. "Our goal with 'Not for You'—and ads like this year's Super Bowl spot 'Cashew'—is to ensure consumers have a better understanding of electric vehicles and debunk some longstanding myths about EV ownership."
"Not for You" will challenge viewer beliefs about EV range, infrastructure, and performance. The TV spot will also demonstrate that the 2019 Audi e-tron is a viable option for drivers who want to reduce the size of their carbon footprint.
To learn what you need to do to become the owner or lessee of the all-new Audi e-tron, contact the experts in our Huntington Station, NY Audi finance center, or visit Audi of Huntington today!