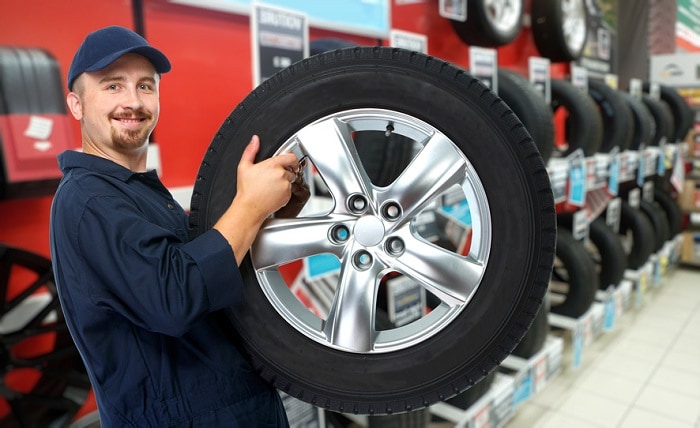 At Audi of Huntington, car servicing is our specialty. We are home to a fully equipped and incredibly talented Audi service team that always go the extra mile to ensure your car is ready to take on the road. One of the many services we provide at Audi of Huntington is tire maintenance and replacement.
Buying a new set of tires can seem pretty straightforward at first glance. Based on appearance, many tires look similar, however, there is a wide range of factors that can drastically alter the performance of your vehicle.
One of these many factors is the speed rating of a particular tire. When you see a set of tires listed with a high-speed rating, you can be assured that the tire can sustain high speeds for a long stretch of time. In that same instance, a tire with a high-speed rating is going to be able to withstand the extreme heat caused by the friction of going so fast.
Some tires also excel at driving in various terrains and road conditions. Off-road and all-terrain tires are typically equipped with deeper tread in order to gain better grip with whatever surface their traversing. At the same time, off-road tires are far more durable than your standard street tire.
The last important factor in our list of tire buying is the load index. The load index is responsible for the amount of weight that your tires can endure. If you're driving an SUV or hope to haul plenty of cargo, we often suggest a tire with a high load index to ensure the best performance possible.
If you're looking for a set of new tires, the team of tire experts at our Audi dealership serving Long Island is here to answer any questions you may have. We'll walk you step by step through the tire buying process and pair you with the best-suited set.