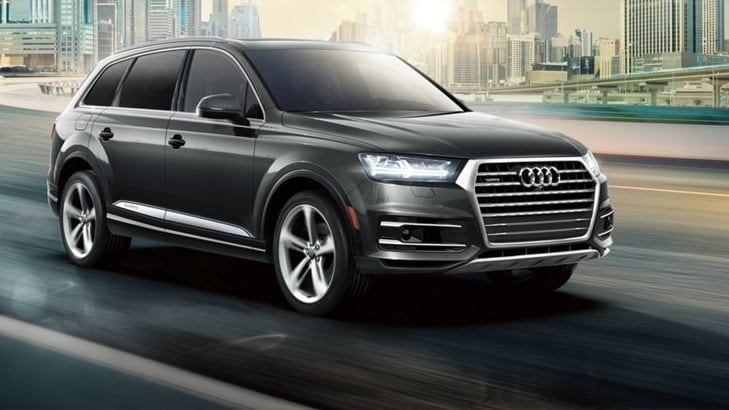 You're in the market for a new family car but unsure of where to begin. Our team of skilled Audi dealers serving Long Island at Audi of Huntington is here to assist. We'll walk you through all the details and help you find the perfect luxury family car.
When it comes to family, Audi knows exactly what they're doing. Plenty of customers visit our dealership looking for a family vehicle that isn't just luxurious but meets the day-to-day needs of their loved ones.
One thing they look for is plenty of space for both passengers and cargo. Between soccer games, grocery runs, and picking the kids up from school, it helps to have more than enough room for all of the above. So in this case, we'd point you towards something large, like an SUV. Many of our customers looking for a family car also need something that's pretty decent on gasoline. Even if you drive a luxury vehicle, it helps to save a dollar or two at the pump when you can. So, the ideal family vehicle ought to be fuel-efficient as well. Lastly, parents visit our dealership in search of a vehicle that has all the safety features they need to provide ultimate peace of mind behind the wheel, and fortunately, Audi designs their vehicles to be the peak of safety.
Of all the vehicles we offer in our showroom, we have a few models that are sure to be a fit for the family, including the 2019 Audi Q7, a luxury SUV with everything you need to take on the day to day with ease. Earning 19 mpg in the city and 25 mpg on the highway, you can rest easy knowing that you won't be guzzling gasoline. And with features like blind-spot monitoring, rear cross-traffic alerts, and adaptive cruise control, you can have complete peace of mind while on the road.
If you're looking for a brand new Audi for sale, or want to test drive the latest Audi Q7, we've got you covered. At Audi of Huntington, our auto professionals will ensure you leave our dealership 100% satisfied with your purchase.