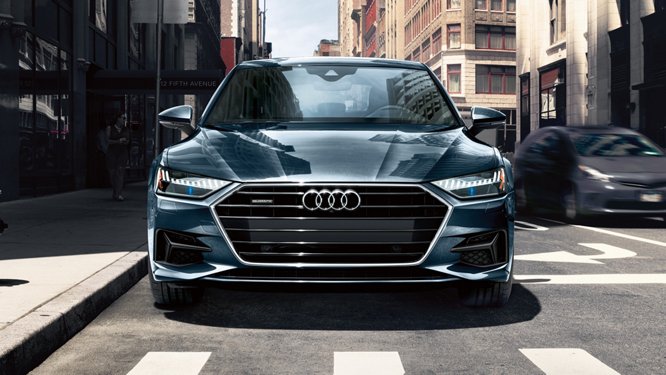 If you're looking for a new Audi car for sale, why don't you head over to our Audi dealership near Long Island, NY? We have a full inventory of the latest Audi vehicles at Audi of Huntington, and we can't wait to show them all to you.
In a recent blog post, we told you all about the 2019 Audi A7. Boasting an eye-catching design, plenty of standard and available features, and a comfortable cabin, the new Audi A7 offers a lot for us to brag about. We're happy to tell you that we now have yet another reason to be proud of the 2019 Audi A7—the automobile recently earned a Kelley Blue Book Best Resale Value Award in the luxury car category.
For the past 17 years, the editors at Kelley Blue Book have gotten together to identify the vehicles that will retain the highest resale value over the first five years of ownership in their respective classes. The Best Resale Value Awards are broken into three categories, including best brands, top ten winners, and 24 automotive classes.
The editors at Kelley Blue Book praised the 2019 Audi A7 for various things. These things include the car's exterior design, cargo space, suspension damping, and quiet ride.
"For the 2019 Audi A7 to win this award in its first year on sale is an incredible honor and testament to its exceptional design, innovative technology, and high functionality," said Filip Brabec, vice president, Product Management, Audi of America. "Audi of America is proud to accept this award from Kelley Blue Book, and we will continue to strive to craft vehicles that deliver long lasting, refined driving experiences for our customers."
To become the owner or lessee of an all-new Audi A7, talk to the experts at our Huntington Station, NY Audi dealership today.