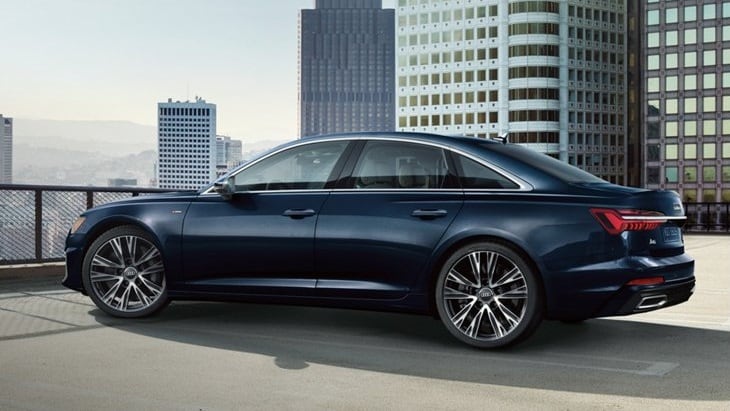 As Audi dealers serving Long Island, NY and surrounding areas, it's nearly impossible for us not to get excited when the brand we represent or one of its vehicles wins a prestigious award. Right now, we're thrilled to tell you that Audi and three Audi models recently took home Vincentric Best Value in America awards.
For the second time, Vincentric named Audi the Best Value in America in the luxury car segment. The 2019 Audi A7 earned top honors in the premium luxury large sedan class. Not to be outdone, the 2019 Audi A6 took home the prize in the premium luxury midsize sedan category, and the 2019 Audi A5 Cabriolet was declared the Best Value in America in the luxury convertible segment.
"Consistent, strong performance throughout its passenger car portfolio earned [the] Audi [brand] the 'Best Value Luxury Passenger Car' brand award," said David Wurster, Vincentric president. "With the [Audi] A5 delivering low fuel costs, the [2019 Audi] A6 showing low operating costs, and the [Audi] A7 providing the highest anticipated resale value in its class, the Audi line-up delivered value in a variety of ways."
"Audi of America strives to exceed our customers' expectations across performance, design, connectivity, and driving experience for the life of their model ownership," said Filip Brabec, vice president, Product Management, Audi of America. "We are honored to be named winner – multiple times across multiple models – by Vincentric in its 'Best Value in America Awards,' and will work to maintain this exceptional status as a brand."
To test drive an award-winning vehicle like the 2019 Audi A6 produced by an award-winning brand, head over to Audi of Huntington now, your trusted source for new and pre-owned Audi models near Long Island, NY. We look forward to having you as our guest soon!