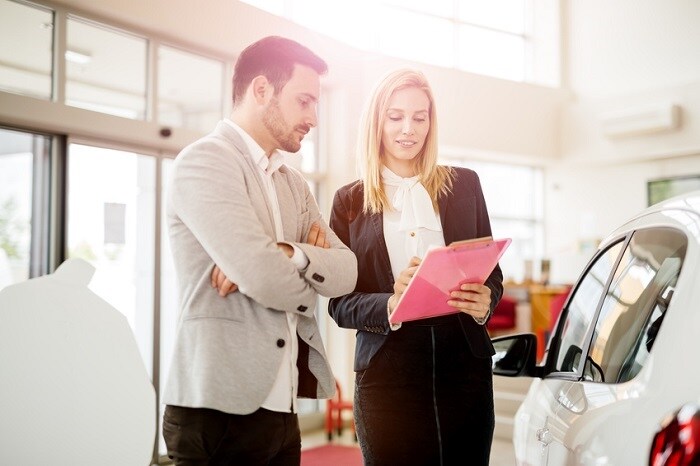 After the joyous celebration of the New Year, it's time to make beneficial resolutions for the fresh start. Though we may or may not be able to follow them word to word, New Year resolutions prompt us to take action. Keeping this spirit alive at our Audi dealership in Huntington Station, NY, we are excited to make resolutions for 2019. Along with an excellent Audi service center, we eagerly offer a wide inventory of new and pre-owned Audi cars for sale.
Now is the right time to focus your automotive goals for 2019. Whether you are looking forward to buying the 2019 Audi Q7 or leasing the 2019 Audi A6, it's essential to understand all your available options. The finance experts at our Audi dealership near Manhasset, NY are happy to guide you with the necessary information for a smooth and hassle-free process and answer any questions you may have. And if you need assistance with budgeting or determining where you fall in terms of finance and credit, feel free to make an appointment!
If purchasing or leasing is not on your list, you should resolve to maintain your existing Audi car or SUV with more care and attention. It is important to ensure timely servicing and inspection of parts for safe and optimal driving dynamics. Take advantage of our fully equipped Audi service and repair center near Long Island, NY, and check out what's available in our parts department should you need a replacement or upgrade.
Explore the inventory of new and pre-owned Audi cars for sale near Long Island and embark on your next Audi journey. Whether it is trading your current vehicle in for a new model or exploring lease-end options, we are here to help. Test drive the one or two of the many Audi models at our Huntington Station Audi dealership today and welcome the New Year with happiness and excitement!