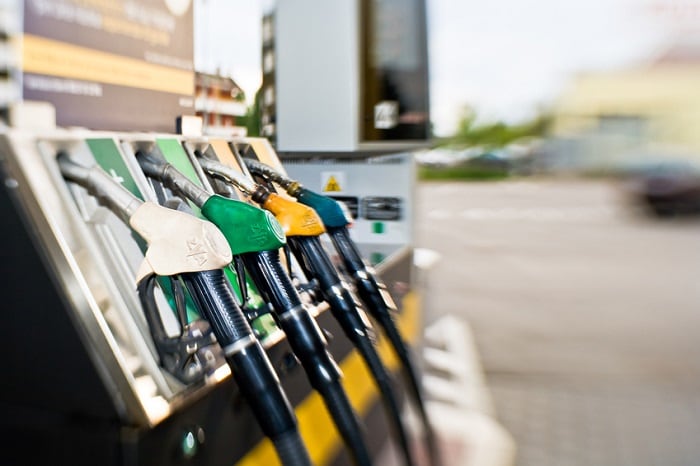 At Audi of Huntington, we believe being a luxury dealership means more than providing luxury cars; it means offering luxury services as well. Our team of NY Audi dealers will work with you one-on-one to answer any questions you may have and help you bring your driving experience to the next level.
Our customers are reasonably comfortable asking our staff any auto-related questions that they may have. One of the most reoccurring subjects that our sales staff discusses is fuel economy and how to make the most out of your hard-earned gallon of gas.
There are a multitude of factors involved with determining how many miles you can earn per gallon of gas. That said, one of the most influential factors is your motor oil levels. Motor oil is responsible for lubricating your engine, and over time due to use, this powerful lubricant loses its effectiveness. As a result, your engine can be pressured to work harder, and in turn, burn more gasoline. To solve this issue, we recommend that drivers have their motor oil changed once every 5,000 or so miles.
That said, not all gas-stretching techniques involve regular maintenance. You can lessen the amount of times you'll be stopping for a fill-up by taking it easy on the gas pedal. The harder you press on the accelerator, the more fuel you'll expend. So by relying more on momentum than acceleration, you can avoid burning excess gas.
Reducing engine strain is central to improving your fuel economy, and few factors hinder fuel efficiency quite as intensely as a dirtied air filter. Your engine requires clean air to operate effectively, and by swapping out your air filters on a regular basis, you can ensure that this channel of air remains clear.
If you have any questions regarding fuel economy and maintenance, our Audi service team is more than happy to help. At Audi of Huntington, we bring luxury vehicles and expert automotive knowledge to our customers of Huntington, NY and beyond.