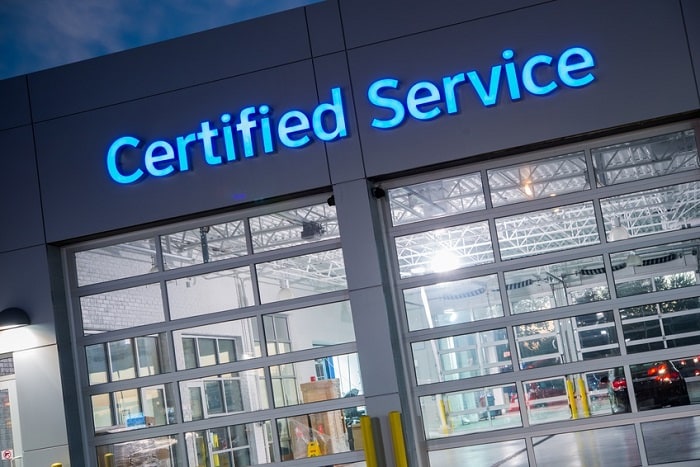 When you step in an Audi automobile, you instantly notice the level of luxury and attention to detail. Every Audi, from the 2019 Audi Q5 to the 2019 Audi A8, is meticulously designed and crafted to provide an unmatched level of luxury and performance. However, that means that you need a service center that is adequately equipped to care for your car.
Here at Audi of Huntington, we work extremely hard to be your go-to service center. As your Huntington, NY Audi dealership and service center, it's our belief that we should be your one-stop shop for all your automotive needs. To provide unparalleled service, we're continually working to make getting expert Audi service as easy and convenient as possible.
Our state-of-the-art car service center is designed and built to diagnose and fix any issue while staying affordable. Our promise is always to offer efficient, timely service that you can trust. We even go one step further by offering Audi Executive Service, which allows you to drive with peace of mind. Our service center is here to help you maintain your vehicle on your time.
We offer a wide range of services covering every part and component of your vehicle. Whether you need an oil change or tire rotation, or extensive repair or parts replacement, you can rest easy. That's because, in addition to a service center that's built to work with Audi models, we also employ the best-trained Audi technicians who know all the ins and outs of your vehicle.
Scheduling a service appointment here at your Long Island, NY Audi dealership is easy. You can quickly schedule a service appointment online, allowing you to pick a time that fits your schedule. Furthermore, check out our Audi Care programs which help you stay on a regular maintenance schedule and save on service.
If you require Audi service, no matter how extensive, visit us today at 363 E Jericho Turnpike. We'll ensure you and your car get back on the road in no time.