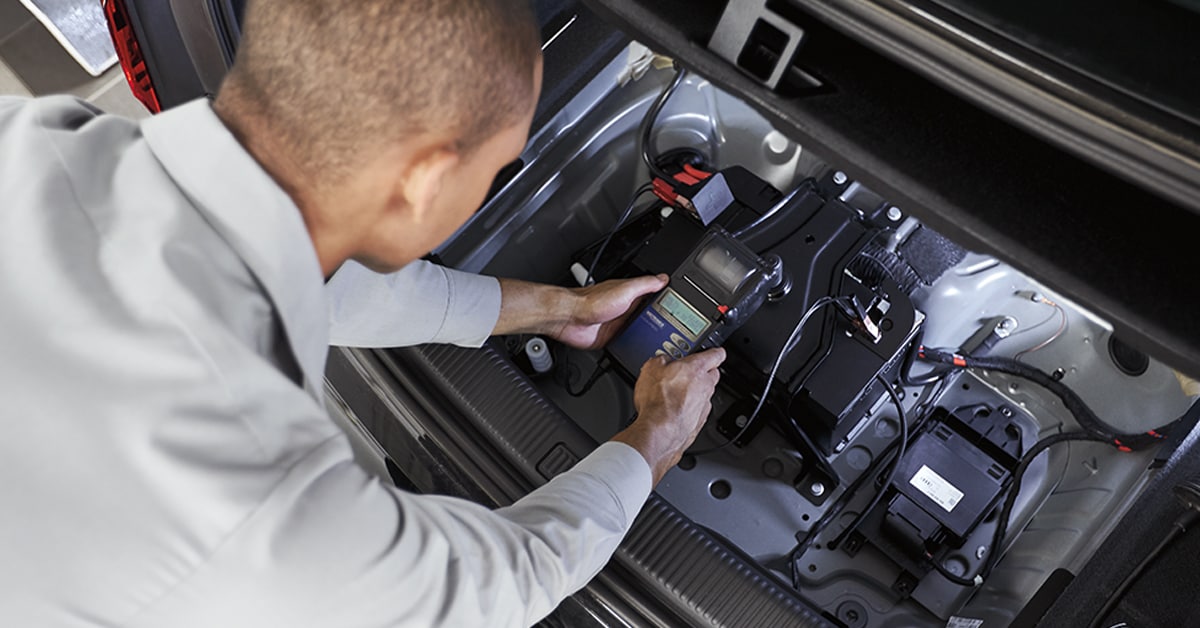 At Audi of Huntington, we can help you with all types of automotive maintenance. If you want that new 2020 Audi A8 you just purchased to last for a long time, you need to take proper care of it. That's why our Audi dealership is also an Audi service center, staffed by factory-trained technicians who know your vehicle inside and out. One important part of your vehicle is the battery, and we can help you keep this crucial component in top shape all winter long.
Audi Battery Maintenance
Your battery helps your vehicle start. If you've noticed that your car has had issues getting started or you hear strange noises or witness unusual behavior when you turn your key in the ignition, it might be time to bring your vehicle in for a checkup. We'll make sure that your battery is functioning well and won't leave you stranded.
It's especially important to pay close attention to your battery during the winter months. That's because the cold weather can cause the liquid inside of your battery to evaporate, affecting its ability to hold a charge. At our Audi service center, we'll check your battery fluid levels and test your battery to make sure that it can hold a charge. We'll also check for corrosion on the connectors and other types of damage that could affect its performance. And if you need a new battery we'll help you find one that fits into your budget. With a little bit of planning and a quick trip to our service center, you can ensure that you won't end up stuck in the cold and snow with a vehicle that won't start.
So, visit our Audi dealership serving Long Island and see how easy it is to get the luxury car maintenance that you require. Our state-of-the-art facility offers knowledgeable mechanics, official Audi parts, and so much more. There's no reason to go anywhere else.