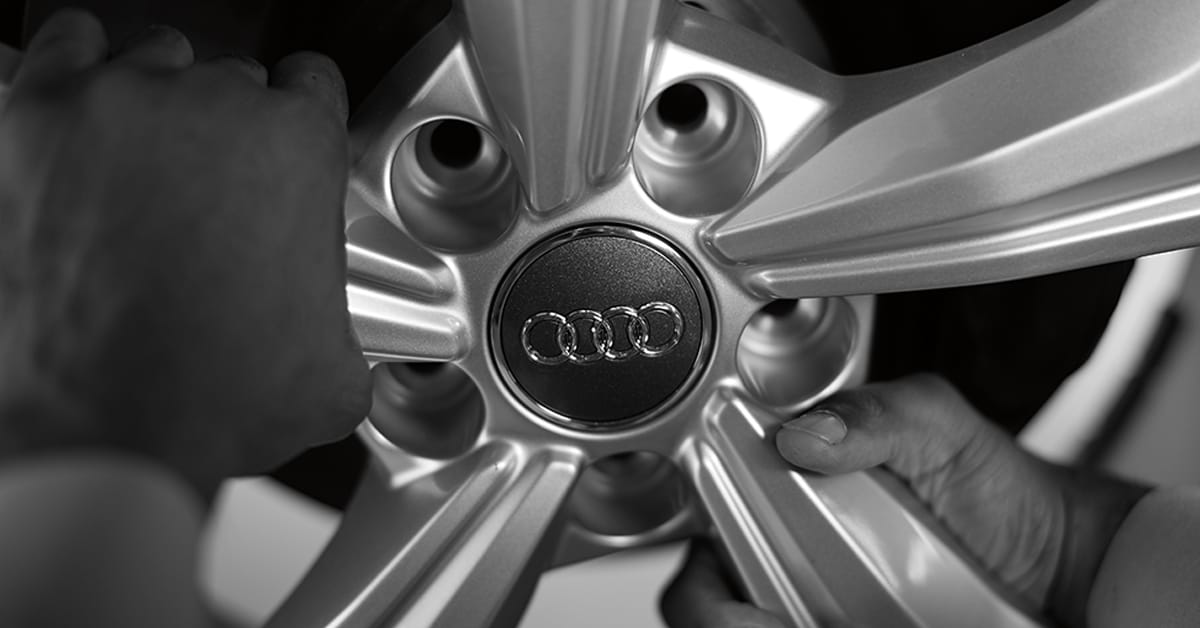 Whenever you need to bring your Audi in for service, we have you covered at Audi of Huntington. Call us today to set up a wheel alignment for your Audi A4 and we can schedule your appointment.
Taking care of your new Audi is paramount, but there are times when regular maintenance may slip your mind. When you have an Audi A4, you want to be sure that this luxury sedan is always up to performance standards. The good news for you as a customer is that we have a state-of-the-art Audi service center here at Audi of Huntington where we will happily address all of your maintenance and repair needs. That includes wheel alignments and any other parts or services that your car requires.
About Wheel Alignment
There are a few situations when the alignment should be addressed, including signs of misalignment, whenever tires are replaced, and when you replace suspension parts. Signs of misalignment may include the steering being off and pulling to the side as you drive.
When you call us for wheel alignment at our Audi dealership near Long Island, our technicians look at the camber, toe, and caster to ensure everything is aligned properly. We also look for things like camber or heel/toe wear, feathering, and overall tire balance. Right now, we also have an alignment special available that will save you money on your visit.
Calling us at Audi of Huntington for wheel alignment or any other service will help you to ensure your Audi A4 is ready to perform when you need it. Our technicians will make certain that you are back on the roads and enjoying a smooth ride before you know it. To set up a time for your Audi alignment, simply use our online scheduling form or give us a call in our service center so that we can schedule your appointment. You will find our full-service dealership conveniently located in Huntington Station, NY.